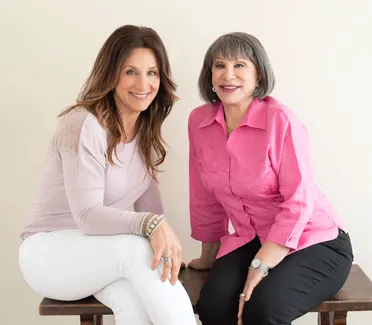 Mary Dann-McNamee, M.A., LMFT Licensed Marriage Family Therapist
Mary's Emphasis is in the field of personal growth, adjustment to challenges of life, child + family mental health services, trauma/grief + loss therapy. In addition, Mary is a luxury travel agent and professional wedding planner, author & speaker since 1991, which speaks to Mary's significant experiences with assisting couples and families through the sacred and emotional journey of the milestones of life. She is the mother of two daughters who attend the local catholic school and an active member of the parish.
Education: 12 years of Catholic schools, Business Marketing graduate of Chico State University (1988) and Clinical Psychology graduate of Antioch University (2000).
Ronnie Dann-Honor, M.W., LMFT Licensed Marriage Family Therapist
Ronnie's emphasis is in the field of gerontology along with navigating the intricacies of Department of Child Family Services (DCFS) cases to help families, individuals, at-risk adolescents & children with a focus on keeping families together. Ronnie is a former board member of the local chapter of SGV-CAMFT as well as an active member of SAG (Screen Actors Guild). She is the mother of six adult children and grandmother to thirteen grandchildren.
Education: Psychology graduate (1996) and Clinical Psychology (1998) graduate of Fullerton State University.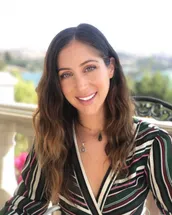 Pauline Garabet, M.A., AMFT Associate Marriage and Family Therapist
Pauline's approach is rooted in cultivating a secure space for you to explore your inner challenges and self-limiting beliefs while utilizing key methods outlined in Cognitive Behavioral Therapy, Emotion-Focused Therapy and whole health through holistic methods. She is certified in Reiki and has a passion to help others address and heal their anxiety, depression, post-traumatic stress disorder, trauma, grief,self-esteem, and disconnection from yourself and or others.
Education: BA in Psychology from Azusa Pacific University, MS in Clinical Counseling from John Brown University. Supervisor training from Mary-Dann McNamee, LMFT#107359, at MDTherapists private practice in Glendora, CA.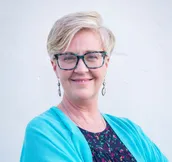 Kirsten Cathell, LCSW, Licensed Clinical Social Worker
Kirsten is s trained in EMDR trauma release therapy. Her focus includes addictions, depression and anxiety, grief and loss, mindfulness, and couples therapy within a compassionate and wholistic perspective with a foundation of a Christian faith. She has extensive knowledge and experience with custody and child welfare systems. She comes from a perspective that people are equipped to unlock their own solutions with empathetic guidance and support and guides individuals and families toward experiencing healing and transformation. She has been a professional coach and trainer for the Public Child Welfare Training Academy and an Adjunct Graduate Professor of Social Work at Loma Linda University.
Education: Social Work graduate of Andrew's University, a private Christian college (1995) and Master's in Social Work with an emphasis is Clinical Practice from Loma Linda University (1997).